It's way too obvious that my blogging didn't turn out the way it was intended at the beginning of this journey. Health problems between my husband and myself (2 surgeries within 4 months last summer) took up a lot of effort and time to heal.  Blogging took a back seat to these issues and other life's events.
BUT! It's almost 2016!!! It's time for New Year's resolutions. We all make resolutions, most of them good for the first week, then it's off to the recesses in the back of the cranial gray matter. Do you do that too? Resolution. The word sounds good. The intent behind it is good. Best of all, is the resolution kept!
My 2016 Resolutions are:
Return to this blog with a fervor never seen before! Life is wonderful, the knowledge being gained on this end is incredible. Knowledge not shared is knowledge not gained. What good is it to hold it, and not make the time to share it with others.
 Make more time for my husband and I. We are not spring chickens anymore. He is 66 and I am (sigh) 61. We've spent the last 5 years building this farm to a self-sufficient status. It's been hard work, tiring, exasperating, and sometimes with tears. Now it's time for us. Candlelight dinners, fishing on the lake, camping, hunting, whatever he likes, we are off to do.
Get my wood shop together and functional. I love working with wood, all the way from the raw state, to refinishing old furniture. I love making things from pallets and want to try cabinet making. I'd also love to try turning wood on a lathe. My friend just started doing this and turns out some beautiful pieces. He's passed the zeal to me also.
Health…always on the list. Last year (2015) wasn't good, health-wise. Two surgeries, new diagnosis of fibromyalgia for me, and an impending knee replacement for my husband (for 2016). These things slow one down. It's time to get back on track, eat right, exercise and work on lowering the prescription medication list.
Finish my certification as a Family Herbal Practitioner. I have two more classes to complete and then pay the fees for a national certification. It's within reach now. Time to get 'er done!
Community.  We have a free health clinic in town for the indigent people around here. As a retired RN, there's no reason why I can't volunteer at least a couple days a week to help out there. And too, with the certification as a Family Herbal Practitioner on the near horizon, who knows? That might come in useful there as well.
Learn to knit and crochet!!! I know. That's been on the list for many years and goes to the deep gray cranial matter recesses. I bought two skeins of yarn, a huge, size K crochet hook, have a simple, single crochet stitch pattern to make a scarf, and it's out on the end table in the living room. Since it bugs me so much to have it there, I am starting on it as soon as this blog post is done!
Put together a tribal association for the Cherokee descendants (Cherokee Heritage tribe)  in our area. Most tribes, those that are government sanctioned such as the Eastern Band of Cherokee, The United Keetowah Band of Cherokee, and the Cherokee Nation in Oklahoma have a strict policy for admission to their nation. It requires either a blood quantum level or documented relationship from the Dawe's Roll or other rolls taken during the Removal Act. Most people do not have a documented history of their heritage. They know by word of mouth or of association with other family members who have Cherokee lineage. I'll write a post later about our intended tribe that's in the making.
In the meantime, life is good. It's busy as always. The farm is growing and is at a stage where we can sit back and enjoy it.
What are your New Year's Resolutions? Please, share here. We may have a small community of readers who can read your posts, and encourage you as the year goes on. Let's make a support group right here, help each other along the way, make new friendships and renew the old friendships. It's a New Year (almost) and it's time to live and thrive!
Happy New Year to you, and may all the blessings from our Creator be bestowed upon you and your family and friends. May health be good, may cheerfulness and happiness be yours, and may you prosper greatly this year! ~~~
Candy
————————————————————–
The WordPress.com stats helper monkeys prepared a 2015 annual report for this blog.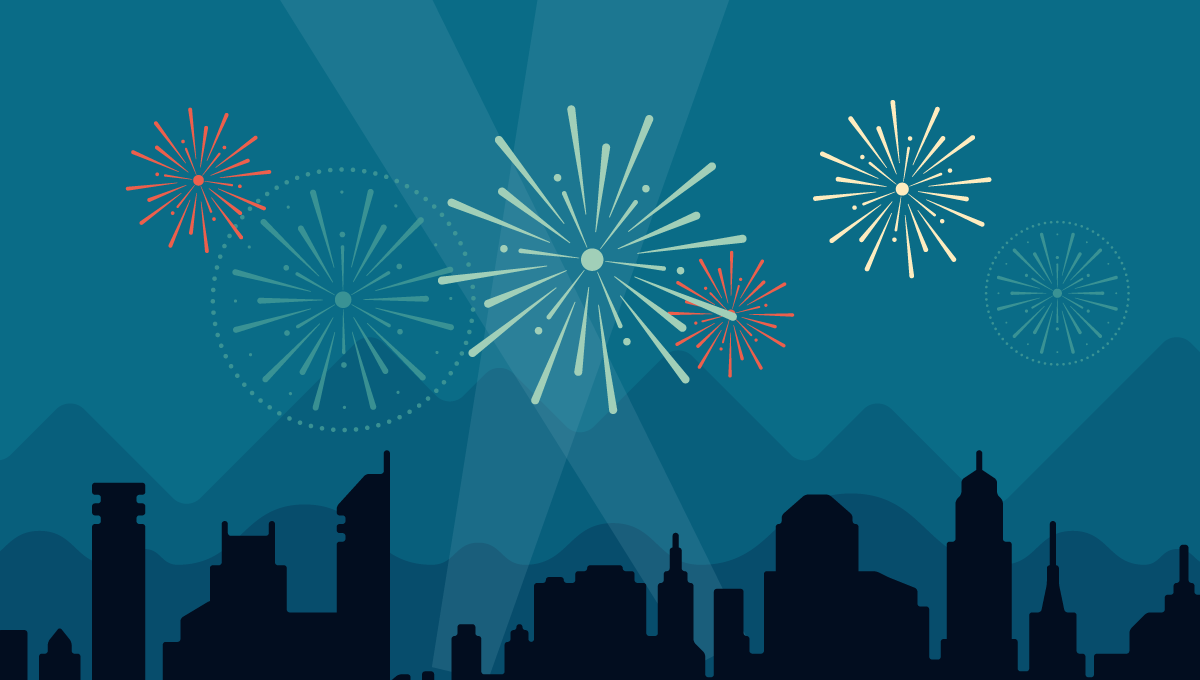 Here's an excerpt:
A San Francisco cable car holds 60 people. This blog was viewed about 2,200 times in 2015. If it were a cable car, it would take about 37 trips to carry that many people.
Click here to see the complete report.